Close to my current location
Districts of
Candelaria, Santa Cruz de Tenerife
Hide
Candelaria-Playa de La Viuda
0
Las Caletillas-Punta Larga
0
Rent of houses in
Candelaria, Santa Cruz de Tenerife
(2 results)
3 rooms
2 bathrooms
145 m²
Total surface area 108 m², semi-detached house usable floor area 100 m², single bedrooms: 3, 2 bathrooms, age between 20 and 30 ye...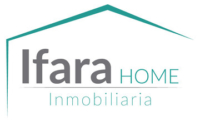 3 rooms
2 bathrooms
145 m²
This villa is at santa cruz de tenerife, santa cruz de tenerife. It is a villa that has 145 m² and has 3 rooms and 2 bathrooms. I...
Houses for rent in Candelaria:
2 availables
We recommend...
Near Candelaria, Santa Cruz de Tenerife