Close to my current location
Neighbourhoods of
Jesús, València Capital
Hide
Rent of flats - apartments in
La Creu Coberta, District Jesús. València Capital
(4 results)
3 rooms
2 bathrooms
99 m²
2nd floor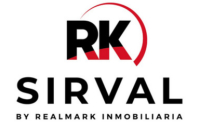 3 rooms
1 bathroom
60 m²
7th floor
This advertisement is informative and without contractual value. Expenses and taxes not included. Meet us at our offices in val...
2 rooms
1 bathroom
67 m²
9th floor
3 rooms
2 bathrooms
105 m²
5th floor
Floor 5th, flat total surface area 105 m², usable floor area 95 m², double bedrooms: 3, 2 bathrooms, air conditioning (hot and col...
Flats - Apartments for rent in La Creu Coberta:
4 availables
We recommend...
Near La Creu Coberta, District Jesús. València Capital