Close to my current location
Districts of
Valladolid Capital
Hide
Penthouses in
San Miguel-San Nicolás-San Pablo, Valladolid Capital
(2 results)
5 rooms
3 bathrooms
220 m²
3rd floor
Surface 220 m², useful 190 m², 5 bedrooms (5 doubles), 3 bathrooms, garage, storage room, orientation, state certification: .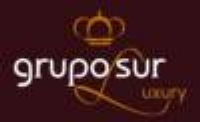 4 rooms
2 bathrooms
105 m²
"rem / ax pisuerga sells a house with four bedrooms and two bathrooms in the center of valladolid. The house has the following dis...
Penthouses for sale in San Miguel-San Nicolás-San Pablo:
2 availables
We recommend...
Near San Miguel-San Nicolás-San Pablo, Valladolid Capital