Close to my current location
Municipalities of
Este-Área de Peñafiel, Valladolid
Hide
Rural properties in
Traspinedo, Valladolid
(3 results)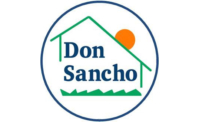 4 rooms
2 bathrooms
145 m²
Ayf gestion inmobiliaria presents a magnificent rustic property in perfect condition to move into, distributed on one floor with f...
Ayf gestion inmobiliaria, sells rustic property in traspinedo with a plot of 1300m². With a small house (40m²) with 1 bedroom, 1 b...
Rural properties for sale in Traspinedo:
3 availables
We recommend...
Near Traspinedo, Valladolid