Close to my current location
Towns of
Villaviciosa, Asturias
Hide
Only towns with properties are shown
Rural properties in
Villaviciosa, Asturias
(7 results)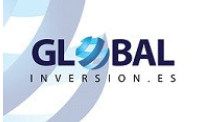 Recommended realtor
Wonderful stone palace with two floors of 190m² each more turret, and a plot of 80.000 m² with pond. It also has a ship, 12 boxes,...
5 rooms
3 bathrooms
420 m²
3 rooms
1 bathroom
398 m²
2 rooms
1 bathroom
100 m²
This country house is at venta las ranas, 33211, venta las ranas, asturias. It is a country house that has 80 m² of which 70 m² ar...
Total surface area 5000 m², country state plot area 5000 m².
Internet movistar (very close antenna, good coverage) Double glazing in all windows Heating with radiators in all rooms Diesel (20...
3 rooms
2 bathrooms
80 m²
Rural properties for sale in Villaviciosa:
7 availables