Close to my current location
Municipalities of
Alfoz de Burgos, Burgos
Hide
Alfoz de Quintanadueñas
0
Merindad de Río Ubierna
0
Modúbar de La Emparedada
0
Villagonzalo Pedernales
0
Flats - Apartments in
Cardeñadijo
(4 results)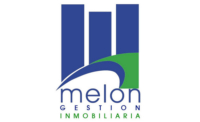 Cardeñadijo: great house of recent construction. It consists of two bedrooms and a spacious living room, equipped kitchen, bathro...
3 rooms
2 bathrooms
120 m²
In one of the best areas of burgos, quiet area, with all services and amenities. 115 m² duplex distributed in 3 spacious bedrooms,...
Cardeñadijo: five minutes from burgos, beautiful totally exterior house. It has two large bedrooms, an equipped kitchen and indiv...
Flats - Apartments for sale in Cardeñadijo:
4 availables
We recommend...
Near Cardeñadijo, Cardeñadijo