Close to my current location
Towns of
Ibeas de Juarros, Burgos
Hide
Only towns with properties are shown
Houses and flats with terrace in
Ibeas de Juarros
(2 results)
5 rooms
3 bathrooms
405 m²
Ground floor
Total surface area 405 m², townhouse plot area 405 m², usable floor area 405 m², double bedrooms: 5, 2 bathrooms, kitchen, dining ...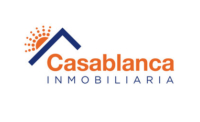 3 rooms
3 bathrooms
151 m²
Ibeas de juarros. - 13 km from burgos is that beautiful brand new townhouse, very good qualities. Divided into three heights. Main...
Flats for sale in Ibeas de Juarros with terrace:
2 availables
We recommend...
Near Ibeas de Juarros, Ibeas de Juarros